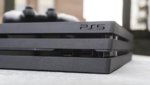 he Sony Playstation has now been a part of gaming and entertainment life for a quarter of a century, with the first units arriving in lounges and bedrooms around the world in 1994. Of course the console has been through a lot of changes and generations since then. The most recent full reboot of the popular console happened in 2013 when the PS4 was released, with a PS4 Slim and PS4 Pro joining the Playstation family in 2016.
But with nearly seven years having passed since the PS4, it's no wonder that gaming fans can barely contain their excitement at the prospect of a completely new console in 2020, the hugely anticipated PS5.
But what do we know about this brand new Playstation, when will it be available to buy in the UK and across the world, how much might it cost and what games can we expect to be available on release?
Although tight-lipped about the exact capabilities of the new device, the article made clear that Sony would be delivering a fundamental change in the gaming experience for users – a real step up from the PS4 or it's Slim and Pro cousins.
Since then a number of other details have been revealed and rumoured about the next generation console including:
The console is expected to have an 8-core, 16-thread CPU.
The graphics are expected to run on a variant of AMD's Navi family.
The new console will have custom SSD storage built in.
The internal Blu-ray drive is expected to run 100GB discs and Ultra HD Blu-ray.
The storage could be up to 1TB as standard.
The PS5 is expected to have a revamped user interface
The controller is reported to have variable resistance triggers for a more immersive gameplay experience.
PS4 Ganmes are romoured to play on the PS5
4K video as standard, however Sony have demoed 8K on one of Sony's new TV's.