If you come across a great place for a breakfast run, then please add it to the list, and when we need a breakfast run venue, we can choose one.
Northney Farm Tea Room (Hayling Island)
On the way back from Hayling Reunion we stopped off at an ice cream place near the Langstone Hotel called Northney Farm Tea Room.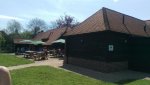 Quite a bit of seating outside, and loads inside too. They offer a cook breakfast for around £5.95. We just stopped for Ice cream, but they menu does look good for a breakfast run.
They make a lot of things from the milk from the cows on their land like the ice cream. Also they sell duck eggs. Many ducks running around freely there. So watch out when you drive in.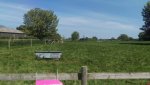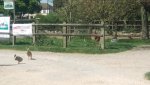 The car park is gravel, and looking like around 18 spaces, although a bit tight at the top end.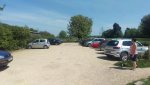 They also have a website too:-
Tea Rooms | Northney Farm