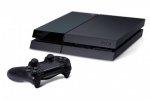 At the Electronic Entertainment Expo known as E3. There was an unveiling of the new Playstation console by Sony, the PlayStation 4. the estimated code of the new PlayStation 4 is thought to be around $400 although when converted to GBP its ?250, but the Playstation website says in the UK its RRP will be ?349 so a little conflict in price estimates but it is still cheaper than the Xbox One.

Playstation and Microsoft have been battling for many years. A nice thing about the Playstaion is the a lack of mandatory online check-ins and no attempt by Sony to restrict the sale of used games (two very controversial concepts rumored to be part of Microsoft?s plans for the Xbox One).

The Expo announcement also included a few upcoming games developed by Sony and by third-party developers. Killzone: Shadow Fall, inFAMOUS Second Son, #DRIVECLUB, KNACK, Watch_Dogs, The Witness and Destiny, a massive number of games are in development for PS4, with more than 100 titles available within the first year of launch.

The PS4 system focuses on the gamer, ensuring that the very best games experiences are possible on the platform. The PS4 system enables the greatest game developers in the world to unlock their creativity and push the boundaries of play through a system that is tuned specifically to their needs. The PS4 system is centred around a powerful custom chip that contains eight x86-64 cores and a state of the art 1.84 TFLOPS graphics processor with 8GB of ultra-fast GDDR5 unified system memory, easing game creation and increasing the richness of content achievable on the platform. The end result is new games with rich, high-fidelity graphics and deeply immersive experiences.


How many games will there be? How will PlayStation Plus work? Soo many questions, but all will help us decide

on weather to

get ones of these or not.


PlayStation Plus will carry across to PS4, with a single membership bringing benefits to PlayStation Vita, PlayStation 3 and of course, PS4.
PS Plus on PS4 will allow users to seamlessly start playing games and join their online friends while spectating gameplay or enjoying cross game voice chat, as well as exclusive discounts, cloud game saves and Instant Game Collection.
The Instant Game Collection will launch on PS4 with #DRIVECLUB PS Plus Edition available at no extra charge.
PS4 promises games that can be experienced whenever, wherever and however you want, thanks to a system specially built to cater to the needs of the best developers in the world.
You'll be able to play digital titles as they download from PlayStation Store, and update PS4 even when it is switched off.
Immediately pick up any saved game where you left off ? the "suspend mode" of PS4 gets rid of loading times and lets you carry on by simply pressing the power button.
Gaikai technology will let you instantly try out sections of any game that catches your eye on PlayStation Store.
Check out what your friends are up to and see the games, TV shows, movies and music recommended especially for you on the newly designed PS4 menu screen.
Broadcast as you play via Ustream. If you get stuck, your mates can join in to help you or offer comments in real time.
You can use a variety of applications, such as a web browser, while you play a game.
Your favourite PS4 games will be playable on PlayStation Vita via Wi-Fi with Remote Play.
Meanwhile, the new PlayStation App lets you turn your smartphone into a second screen ? for example, to let you view a map or see how a friend is tackling the same part of a game.

DUALSHOCK 4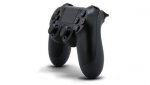 A new, built-in sensor will enable highly sensitive motion control.
You'll be able to interact with games in new ways thanks to a touch pad on the front of the controller.
Additional sound effects will come from an inbuilt speaker; a headset jack lets you hear these in detail as well as chat with friends.
The controller's familiar dual analog sticks have been enhanced to provide better precision.
New, curved L2 and R2 buttons will give you greater control.
Upload images and video to Facebook with a tap of the new SHARE button.
An LED Light Bar on the top of the controller will match the colour of in-game characters so players can keep track of each other. You'll also be able to spot when a character has been injured, for instance.
A new camera has been developed alongside the controller, and tracks the location of DUALSHOCK 4 via its LED Light Bar.