Volkswagen
has confirmed that it will bring its small coupe SUV, the Nivus, to Europe in the second half of 2021.
Originally launched in Brazil last spring, the Volkswagen Nivus is, in effect, the current
T-Cross
but with a more flowing rear roofline that gives it a slightly sportier profile.
VW has always said that the Nivus would also be made in Europe, alongside its South American production, but no date for a start of production in Europe has been revealed. VW brand boss Ralf Brandstatter confirmed the plan during the company's annual press conference this morning.
"In the second half of this year we will see the introduction of a new sporty CUV model for Europe," he said. The accompanying graphic placed the car's arrival in Q3/Q4 this year, meaning an autumn reveal is likely, with sales likely to begin before winter.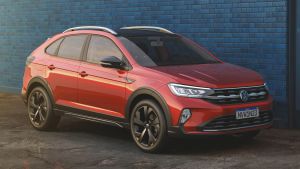 Volkswagen Nivus - front parked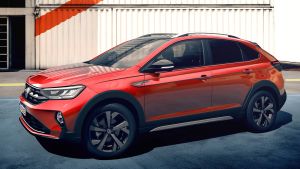 Volkswagen Nivus - front static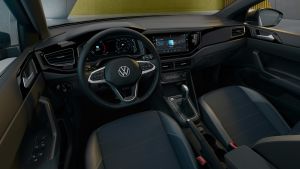 Volkswagen Nivus - dash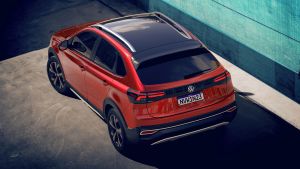 Volkswagen Nivus - rear above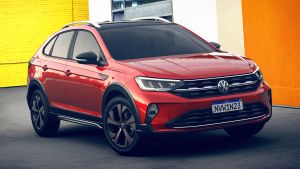 Volkswagen Nivus - front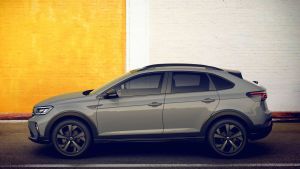 Volkswagen Nivus - side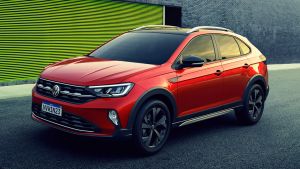 Volkswagen Nivus - front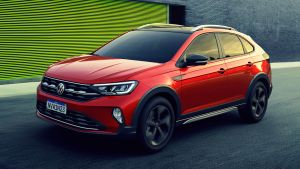 Volkswagen Nivus - front action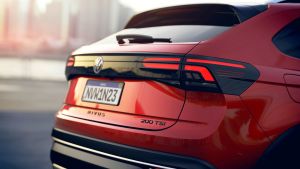 Volkswagen Nivus - rear detail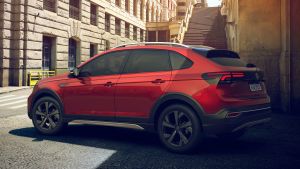 Volkswagen Nivus - rear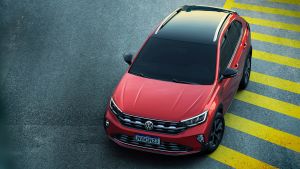 Volkswagen Nivus - front above
The Nivus sits on the MQB A0 chassis, the smallest version of the VW Group's modular platform and the same architecture as both the T-Cross compact SUV and the current
Polo
supermini.
It's slightly longer than the T-Cross overall, at 4,266mm, but its roofline sits around 10mm lower. The car will give VW a more rakish, style-focused
small SUV
- a potential rival for the likes of the
Toyota C-HR
- at a time when sales in this area of the market are expanding.
In South America the car is sold with a single engine option, a 1.0-litre three-cylinder petrol, and this is likely to form the core of the European line-up as well. It's feasible, though, that VW may also offer more potent editions of the vehicle with a 1.5-litre four-cylinder unit. No diesels or hybrids are likely to feature, partly to help keep pricing more affordable.
Brandstatter also confirmed, meanwhile, that the Polo and
T-Roc
models are to get facelifts this year to "enhance design, quality and digitalisation". The supermini is expected to receive its updates before the summer, while the larger T-Roc SUV's refresh is pencilled in for the final quarter of 2021.
Click here for our list of the best small SUVs on sale right now...
Continue reading...