Bristol Cars, which entered liquidation in 2020, is to make a comeback after the firm announced a new pure-electric model, dubbed the Buccaneer, is scheduled for production in 2025.
Ahead of that, the company will produce remastered versions of the Bristol Fighter, Speedster and 411 Series 8, fitting each with a modern 6.4-litre Chrysler Hemi V8 and eight--speed ZF automatic gearbox.
Eight remastered cars, priced at £495,000 plus VAT will be built, with work beginning this year at the firm's traditional home in Filton, Bristol.
The firm's relaunch follows the 2020 acquisition of its intellectual property rights by property developer Jason Wharton, and the remastered cars are partly made possible by the acquisition of original jigs and other production components by the firm's new owner. Customer deliveries are expected in 2022 and 2023.
The three remastered cars will benefit from a "mild" exterior facelift, while the suspension, electrics and interiors will all be updated. They will be the last cars with internal combustion engines built by the firm, however, 2025's Buccaneer is intended to attract new investment and mark Bristol's rebirth as "a leading British electric vehicle" company.
Bristol Cars emerged in 1945 from the Bristol Aeroplane Company, and occupied a rarefied market position hand-building luxury cars for well-heeled traditionalists. Later models typically featured large V8 engines and TorqueFlite automatic gearboxes from Chrysler.
Bristol enjoyed mixed success over the years, changing ownership on more than one occasion. The firm's most recent car was 2004's Fighter, which had gull-wing doors, a 8.0-litre V10 engine shared with the Dodge Viper, and boasted a reputed top speed of 210mph.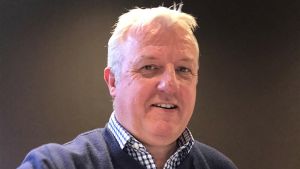 Bristol is arguably one of the more idiosyncratic English car makers. The firm sold its cars from a single dealership on Kensington High Street, London, at prices that were commensurate with cars from higher-volume luxury makers with more generous development budgets.
Later Bristols were luxurious and powerful grand tourers, with leather and wood interiors combined with practical features such as easily accessible spare wheels hidden beneath their front wings. Curiosities abounded, however, not least precise sales volumes (rumoured to be around 100 cars in one year), while the rear lights on the Type 603, later known as the Britannia, Brigand and Blenheim, were shared with a Bedford Van, Vauxhall Senator and Audi A4 over the car's 35-year lifespan.
Jason Wharton called Bristol "a quintessentially British brand that was renowned for creating luxurious and distinctive vehicles", and his intention is to "revive and reinvigorate this iconic marque, preserving its heritage, while fully remastering it for the 21st century."
Wharton says he sees himself as a "long-term" investor in Bristol, and aims to "take it forward and develop it so it can finally become sustainable as a premium automotive business".
What do you think to Bristol's plans for an EV? Let us know in the comments below...
Continue reading...