The wraps have only just come off the latest-generation
Volkswagen Golf GTI
, but these latest spy shots suggest that the brand's engineers are hard at work developing a new member of the Mk8 GTI family at the
Nurburgring
.
It's likely to be the next VW Golf GTI Clubsport, which will be revealed later in the year as a new halo model for the GTI, but will still sit beneath the upcoming
Golf R
in terms of power and grip.
While the R has long been the Golf's all-wheel-drive flagship model, the GTI Clubsport sticks with front-wheel-drive and delivers a smaller curb weight, while introducing several modifications over the regular GTI. These spy shots show a new, slightly larger spoiler on top of the hatch lid, new, oval shaped exhaust tips, fresh wheels, while larger, ventilated brake disks are spotted at the front, and the whole car rides lower.
According to a leaked internal document that hit the web before in advance of the 242bhp GTI's reveal in March, the 'TCR', as it was then labelled, was set to develop 296bhp. Power comes from
Volkswagen
's venerable 2.0-litre turbocharged EA888 petrol engine, with drive sent to the front wheels through either a six-speed manual gearbox, or the brand's seven-speed
DSG automatic
.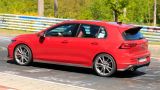 image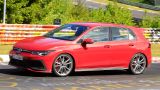 image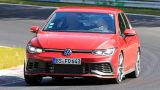 image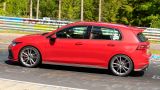 image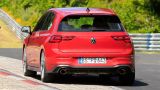 image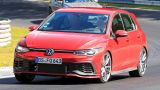 image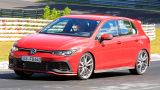 image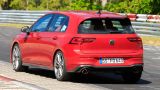 image
While new cars are frequently spied testing at the Nurburgring during their development, a Volkswagen insider told Auto Express earlier in the year that the circuit forms a core element of the new Clubsport's development programme, and that models such as this have been a key part of the GTI family since the introduction of the Mk5 model in 2005.
"Looking back, the GTI was sometimes like a trim line, and then Volkswagen decided to get it really back to the GTI. This car will be even more GTI than its predecessors.
"In the GTI Clubsport we will have a Nurburgring function which is a special chassis setup we have developed at the Nurburgring." The inside source also told us that the brand's engineers are working on developing a specific steering system for the Clubsport to replace the regular GTI's.
It's highly possible that the GTI Clubsport would have been launched at the upcoming annual meeting of GTI enthusiasts at Worthersee in Austria, which VW often uses to reveal one-off concept and special edition GTI models directly to fans. However, the meeting, which was due to take place in May, has been cancelled due to the ongoing
coronavirus pandemic
. An alternative reveal should take place in the coming weeks.
Check out these new cars due in 2020...
The Aston Martin Vantage has lost its roof and none of its potency in Roadster guise.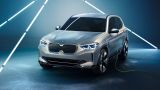 BMW's first all-electric SUV is the iX3 and it promises 273 miles of range from a 282bhp motor.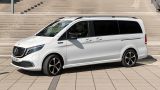 Mercedes claims its new electric luxury passenger van can cover 250 miles on a single charge. And, with a rapid-charging function, the EQV can reach 62 miles of range in just 15 minutes.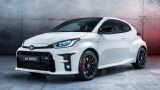 Toyota will be expecting much praise for this inspired hot hatch developed by the team responsible for the manufacturer's World Rally Championship cars. With a three-door body, a bespoke suspension set-up, clever four-wheel-drive system and a 257bhp 1.6-l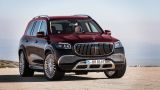 Mercedes' most luxurious SUV uses a turbocharged 4.0-litre V8 and 48-volt hybrid system, with lots of customisation options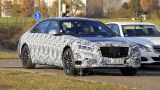 The S-Class luxury limo will be available with a familiar exterior design, but lots of new on-board tech - including a Tesla-style screen on the centre console.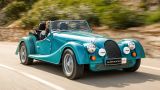 Yes, there's still the famous ash-wood frame, but the Plus Four is built on a new bonded-aluminium platform and is powered by a BMW-sourced, 255bhp four-cylinder 2.0-litre petrol engine.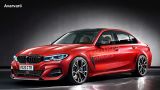 Like night follows day, the new BMW 3 Series will be followed by a searing hot M3 version. We're expecting 510bhp from the twin-turbo straight-six.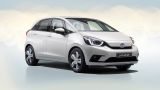 With new hybrid engine tech and a host of safety features, the tardis-like Honda Jazz just got a bit smarter.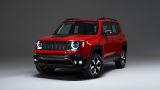 Rugged 4x4 looks, matched with the latest EV technology, Jeep will be hoping for big things from its all-wheel drive Renegade PHEV
Continue reading...