What is Nicehash?
NiceHash connects buyers and sellers of hash-power. NiceHash is a broker between a demand-side and a supply-side.
Note that NiceHash is not only a broker of hash-power. We also support the trading and exchanging of more than 48 cryptocurrencies.
I heard of nicehash back in the days when I was mining ZCash, i was using Slushpool back then, this is a similar platform. This tells you more about mining on Nicehash
https://www.nicehash.com/blog/post/new-to-mining-mining-tips-for-beginners
.
All you need is a fairly good GFX card. Sign up to Nicehash and download the software. This gives you a crypto wally for rewards to be paid in to. The route I take to get money out if to transfer the wallet contents into
Coinbase
which has a payment method direct into my bank again.
The card I started using is my 3 years old Geforce GTX1060. This version has 6GB of DDR5 ram, some only have 3GB. the 6GB is good as some crypto mining requires 4GB or more.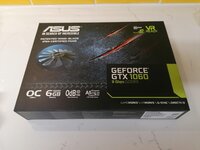 Such a nice heatsink design on this. The GPU gets warn so it needs a good way to extract the heat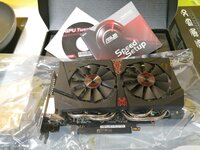 What can this card make? Well there is a profitability calculator on their website where you can enter in your hardware and it gives you an ideal.
https://www.nicehash.com/profitability-calculator
The GTX1060 card makes 0.00005562BTC, used 90Watts of power. So costing £0.35 a day to run, At the current bitcoin exchange rate of £26k it makes £1.44 a day. So it does make a profit.
There are loads of GFX cards out there some are more efficient that other. Usually the newer ones are more powerful than the older and also use less energy.
If your computer is on anyway, why not let it work for you.