I've been asked by a few people what is the best battery charger to use. Well there are many out there to choose from. I used to have an big box shaped one with an analogue guage on the front from Halfords, thats about 25 years old, and still works. Its certainly lasted a long time, and has no intellegence, which can be a good thing.
With the car being off the road more than its on. Parked up in the comfy heated garage. I too was on the look for a battery charger to keep the battery alive when the car isn't used for many weeks at a time. I saw a post on the Pontiac owners club with a recommendation. I brought the same one.
The Ctek mxs 5.0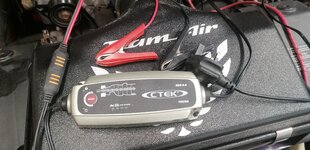 Prices seems to vary alot, Under £70 in Amazon, or £159 from Euro car Parts.
cpomes with the Crocadile clips to get straight on the battery and it also comes with a connector with Rings on the end so you can permanenty have that part connected to the battery.
Shown below, this has a bung over the end, gives a great point to just clip into the charger.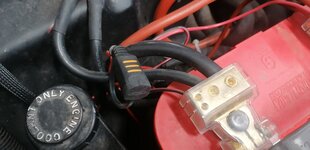 Picture showing its cliped into the charger below.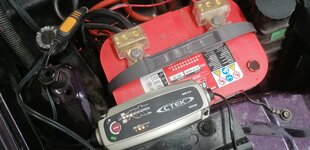 The Ctek has 4 main modes, Cars and Bikes, and each one a choice of AGM batteries or regular.
The Trans-am has an AGM battery so this charger is ideals for me.
Soo many sockets in the garage, always a socket near by, and can just leave the chearger plugged in and know my battery is going to be kept in good condition.